inSight
Designing intuitive interactions for the elderly
---
Full research publication of the project can be viewed here.
How might we kick-start communication for the elderly in Singapore who live apart from their loved ones?

inSight is a system of paired devices that act as a virtual two-way surface, connecting users through constant audio and video feed — achieved through the utilization of a simple interface metaphor of a fogged glass panel.
Designing a communication system for elderlies living alone
With an aging population, there is a growing need to fulfil the social needs of this segment of society. We wanted to create a system to kick-start reciprocal communications between the elderly and their loved ones.

We began by conducting contextual interviews in the homes of six elderly Singaporeans. The participants were each over 60 years old and have been living alone for at least a year.

Our goal was to understand various issues they faced regarding social interaction, while looking out for potential tangible objects that could serve as suitable user interfaces for them.

Key findings
1. Lack of seed topics

We learnt that as the elderlies have minimal contact with their loved ones, they often have few reasons to initiate conversations, unless they are specifically important issues.
2. Disconnected from technology

We also realised that mainstream user interactions (e.g. the steps required to operate and use a webcam) are not based on existing mental models of technology which elderlies understand.
3. Personal privacy

Lastly, the elderlies also raised concerns that as much as they enjoy social interaction, they also value their own private time.
With this in mind, it led us to wonder if the system could invite elderlies to interact with their loved ones in a playful, intuitive, yet non-intrusive manner.
Prototyping and user testing
Guided by our design findings and inspired by the familiar presence of framed photos in the elderly's homes we visited, we imagined the device to resemble a photo frame to help blend in better with the existing décor of their homes.
Storyboards using our developed persona were developed to better understand potential usage scenarios. By user-testing various graphical interfaces of the device to determine an interaction style that would be most intuitive to them, we found that they were most receptive to one based on the metaphor of interacting with a fogged glass panel.
How it works
The screens are obscured by default and users are able to vaguely see and hear each other's activities constantly.

When one wipes his or her screen, audio and visual cues are generated. The other party can respond by wiping away his or her screen which then becomes unobscured to start communicating.

Mimicking the process of condensation, the screens will fade back to their original obscured states after a period of inactivity to ensure that privacy is automatically maintained.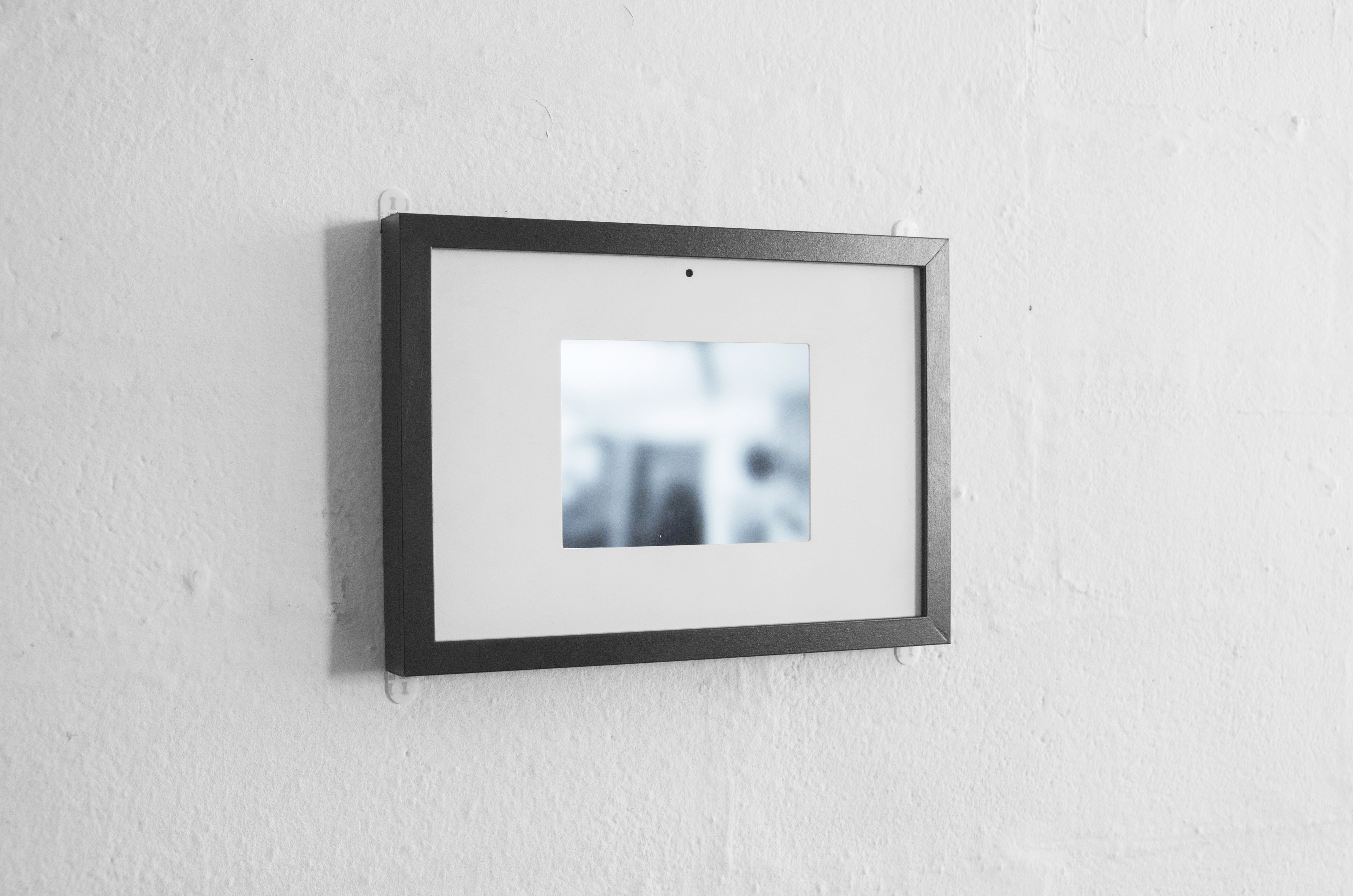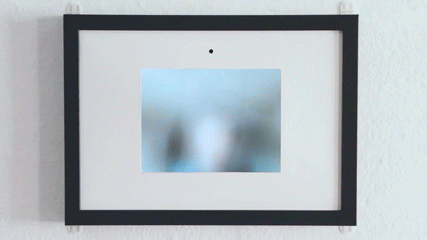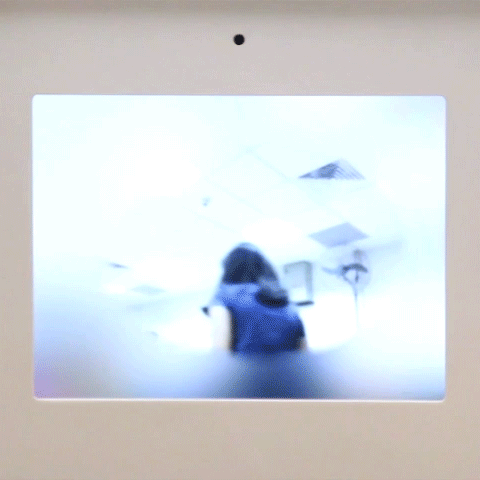 Year
2015

Awarded
Finalist, CHI 2015 Student Design Competition
Selected, CHI 2015 Video Showcase

Team
Loh Zhide, Lim Zhiying


Collaborator
Keio-NUS CUTE Center