How might we reimagine a familiar play experience for kids?

The idea was for children to collaborate in creating their own playscapes through a bubble-making seesaw, inviting others to join in the fun as well.

Each rock of the seesaw releases a stream of bubbles. With each successive rock, a landscape of bubbles is created over time.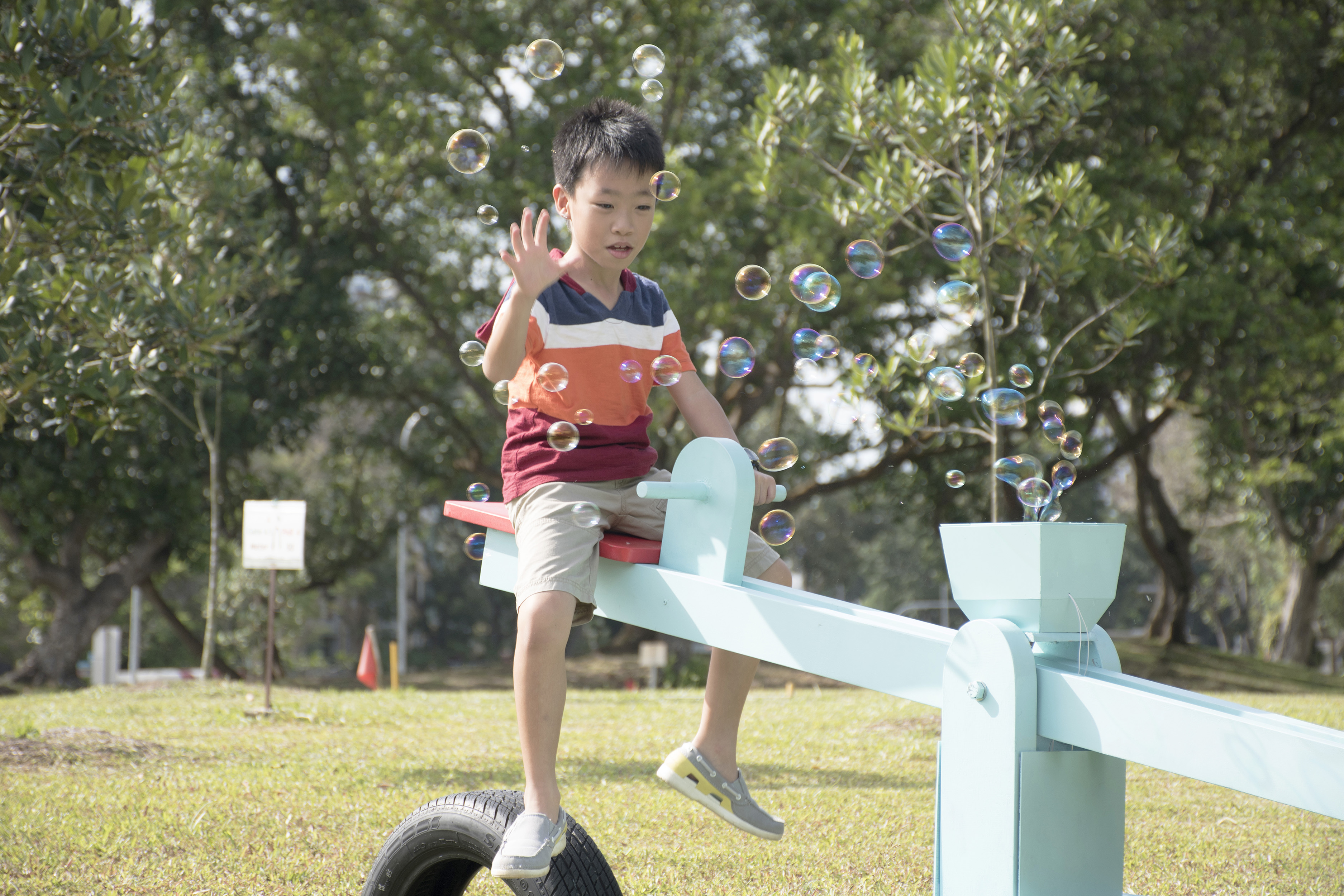 ---
Year
2015
Team
John Teo, Hieu Nguyen, Rosalynn Hillenbrand

Collaborators
Keio-NUS CUTE Center
National Museum of Singapore